Sustainable Fashion Summit Seoul 2020_Session3
2020.10.23. Fri 16:00 ~ 17:30

New Nomal of Sustainble Fashion Ⅱ Changes in Relationships and Communication
---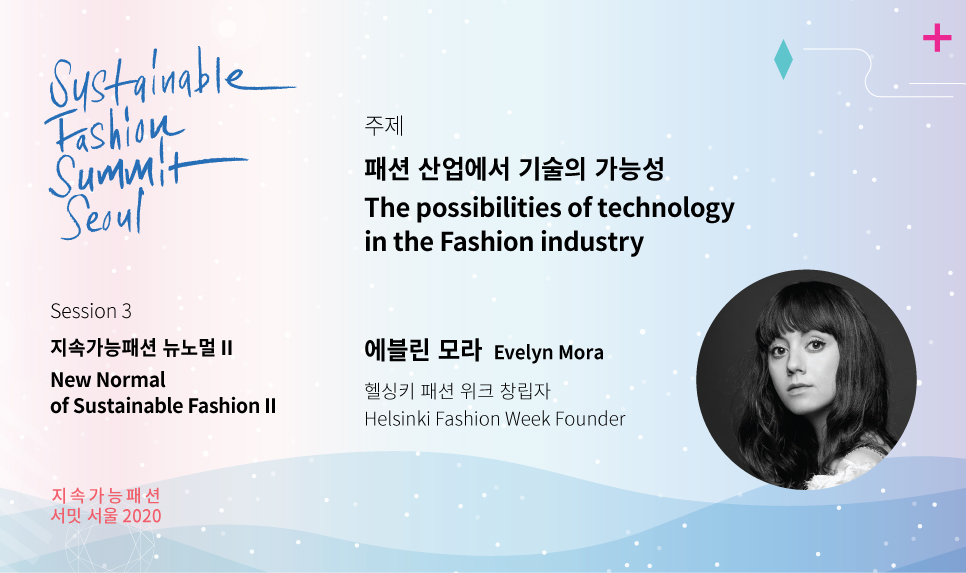 Title : The possibilities of technology in the Fashion industry
The Digital Village is the platform that hosted the first all-digital 3D fashion week event during this summer.It's an open digital metaverse where an all-digital asset, buying, showcasing, and networking are combined.The Village supersedes so many conventional restrictions, focusing on unifying an international, an inclusive, multicultural, and open community of interdisciplinary artists. We are building an online society, with new rules and paradigms, providing an opportunity for the new Gen to shape their creative field to fit Sustainability Values. Users can then export the digital world's Vision and Tools back into the real world, thereby shaping the 'InnReal-Life' (IRL) industry on becoming more transparent, collaborative, traceable, efficient, and sustainable, in all variations of its meaning. How did we come up with this vision and how it was executed and what are the future of the platform and its many possibilities?
---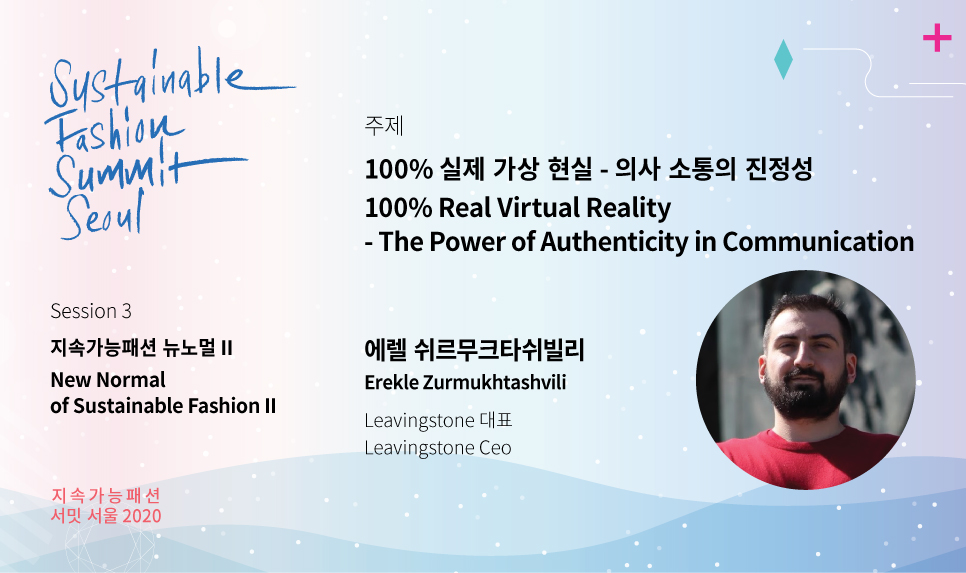 Title : 100% Real Virtual Reality - The Power of Authenticity in Communication
The average person is estimated to encounter between 6,000 to 10,000 ads every single day. Authenticity is the only way to communicate brand's core values and that's what people will appreciate. We will see how the combination of creative and digital technologies helps you bring the purest emotion in people and help companies reach their business goals.
---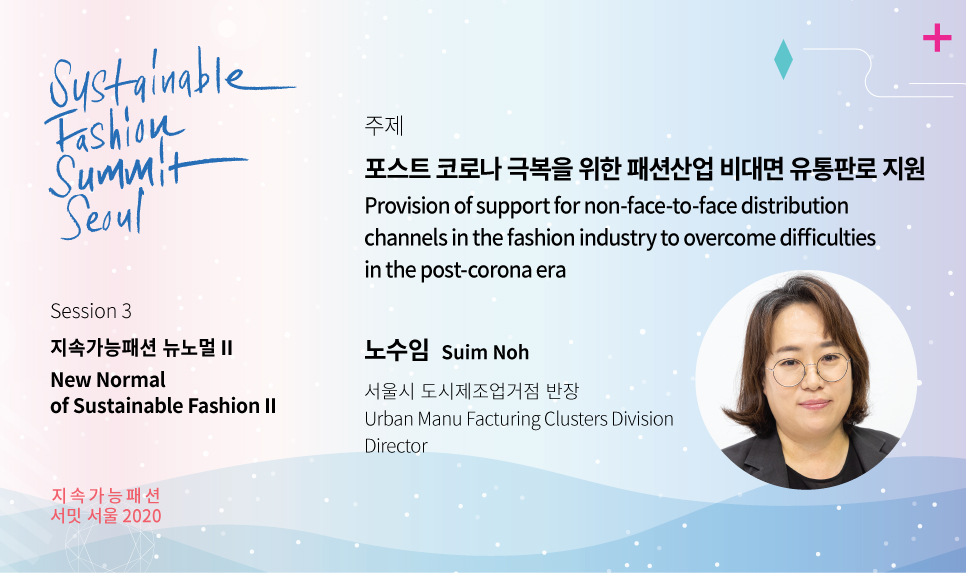 Title : Provision of support for non-face-to-face distribution channels in the fashion industry to overcome difficulties in the post-corona era
We intend to drive the vitalization of the fashion industry by supporting customized sales channels for new consumption trends. Due to the spread of COVID-19, the fashion industry is currently experiencing a sharp decline in sales and deterioration in exports. As a result, "Untact" culture due to paradigm shift in the fashion industry to secure new markets. Accordingly, Seoul City has established a global market through cooperation with the private sector, v-commerce studio, expanding sales in overseas and domestic markets by supporting digital contents creation, online distribution such as building a customized fashion product recommendation platform using AI.We have plan to establish public infrastructure and policy to support the market for emerging new designers.
---
**Sustainable Ethical Fashion Hub
insta: https://www.instagram.com/ethicalfashion2017